Georgetown in France: Spring Break Abroad in Forges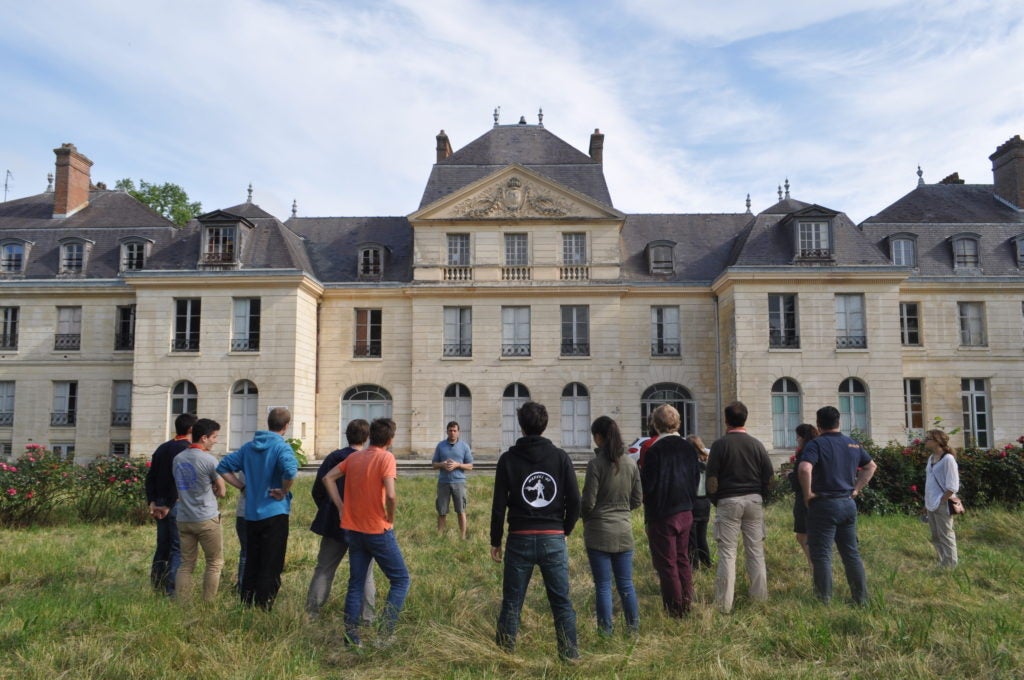 FREN-390: Spring Break in France: Ecological Transition
This one-week 1 credit bearing program taking place over GU's Spring break in Forges, France will allow students to strengthen their French language proficiency and expand their cross-cultural reflection on sustainability and social justice issues via a rigorous transdisciplinary academic and experiential learning program.
Students will spend the week on the Campus de la Transition in Forges, studying and experiencing first-hand how to integrate into daily practice concepts of interconnectedness, justice and ecology by means of sound governance and environmental choices, thus increasing their understanding of current global sustainability challenges.
Students will interact with French practitioners in the economic, social and public arenas to anchor the theoretical aspects in everyday reality, and to understand how local decisions have global implications.
Students will write a 5-10 page paper after their immersion week in Forges.
Contact: Professor Alissa Webel amw6@georgetown.edu
Learn more about the Forges Program on myGUABROAD.
Read about le Campus de la Transition in Le Monde!